Introducing an easier way to ship + automatic shipping discounts! 📦
You asked and we listened. You can now purchase a shipping label directly from a sale you make in HopUp. Look for the "Ship it" button when viewing a sold item.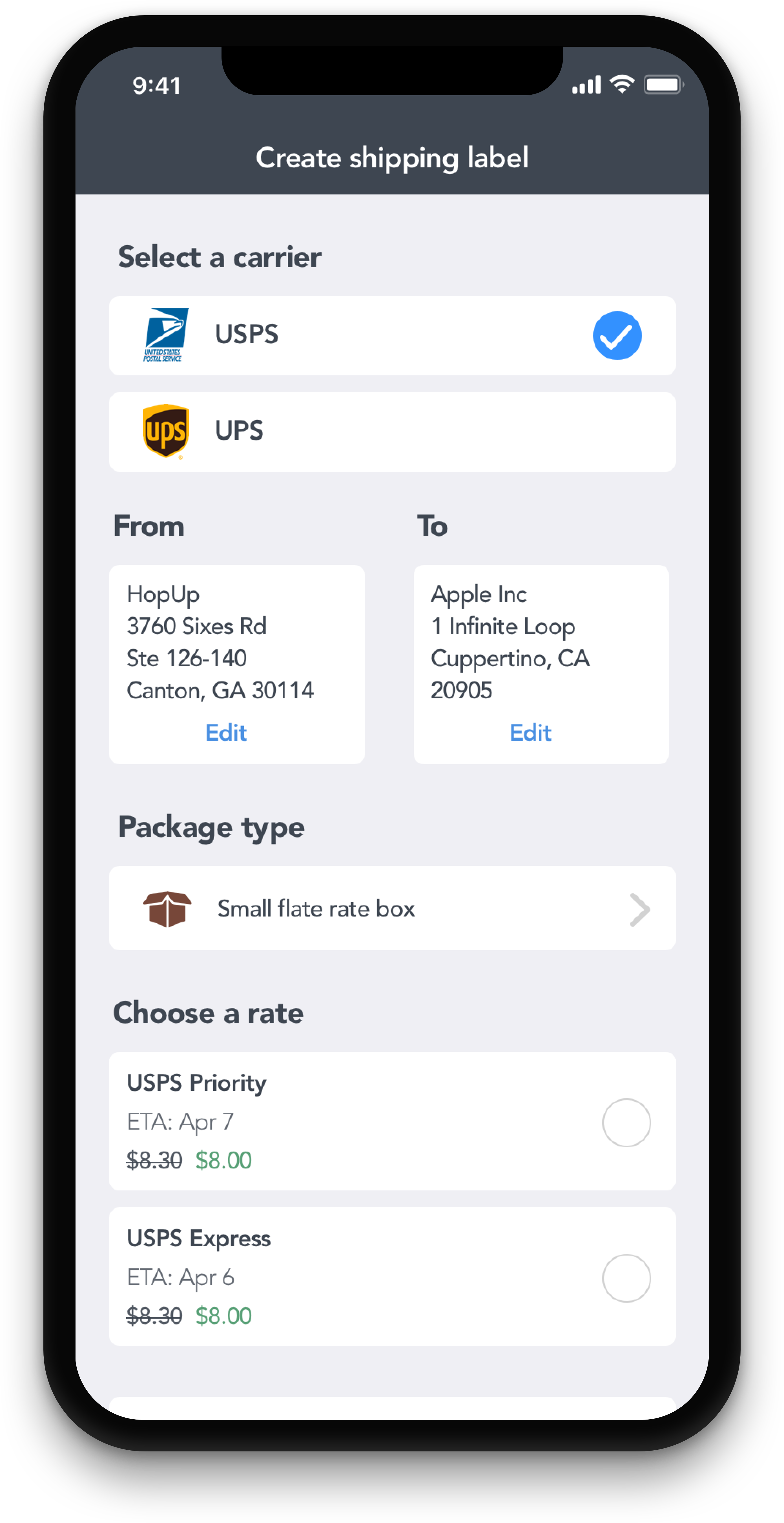 Any discounts available will automatically show and be applied at checkout.
The tracking information will automatically be added to your sale and your buyer will be notified once you complete checkout for your shipping label. Say, "bye bye" to entering those long tracking numbers!
Note: Purchasing discounted shipping labels through HopUp is only available for listings accepting HopUp Payments.
As always, contact support for any questions or help with purchasing shipping labels.
Disclaimer: Shown shipping rates are for example use only and not guaranteed to be accurate for the shown shipping information.